Rocky Mountain Products for Land Rovers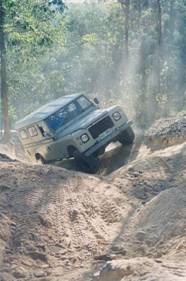 Rocky Mountain Products is a Canadian based Land Rover Parts supplier specializing in our "Rocky Mountain" branded manufactured products for Series Land Rovers.
These include our parabolic springs, door tops, window track replacement kits, tailgates etc.
We are also the exclusive distributor for the Torrel Industries, Series Land Rover Disc Brake Conversion Kits.
We also have available; Most Series and Defender truck parts, some Discovery maintenance items, 300/200TDI & 2.5 engine parts. Most N.I.S. Defender, Discovery and Range Rover parts are available by order, for those not in a hurry.
We try to offer parts supplied by the original manufacturer's (OEM) and after-market suppliers, but stock little in the way of 'Green Box' Land Rover Parts as we feel they are in many cases not good dollar value.
We are not a large retail outlet and do not offer on-line shopping at this time, although we do accept Paypal as well as other payment options.
We do not have full time staff members to exclusively answer the phone and ship, but we will try to get back to you promptly.
We can be contacted through our company web mail at '[email protected]' or by phone at 604 913 7910 or Toll Free at 1 888 880 2600

Thanks for visiting.
Note* Some years ago our long term Website was corrupted by 'others' trying to gain attention for themselves. We do not endorse this new site nor the information contained and suspect it is probably less unbiased than represented. The owners of the site have been careful not to identify themselves by location or phone, remaining anonymous.